Ludo All Star developer YOOZOO Games responds to App Ban.
The whole "Boycott China" campaign that arose over the border dispute between countries in the mountainous region of Ladakh is still continued. As a measure, the Indian government banned 150 Apps in the first strike and now another 118 Apps join the list in the second wave.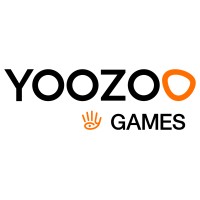 Image Credits: Yoozo Games
YOOZOO Games, a Chinese organization with headquarters in Shangai, China hosted some of the popular apps which are now announced as banned by the government under section 69A, "they are engaged in activities which is prejudicial to sovereignty and integrity of India, defence of India, the security of the state and public order".
Four games of the developer YOOZOO Games were caught in the second wave of 118 Apps.
• Ludo All-Star
• Carrom Friends
• Bike Racing
• Rangers of Oblivion
The Chinese developer released a letter in response to this ban and has stated that the organization will "fully co-operate with the authorities in this process and act as per Indian law".
The letter also reads, "We will be working with our colleagues and game development partners in India to oversee a quick and smooth decommissioning of these games in India region to act in accordance with the interim orders of the Government of India".
Lastly, an apology was expressed "to all the players affected", and has declared to "remain open and transparent" throughout the process.
The official response letter can be found below: