American Rapper Post Malone Invests In Team Envy
American rapper, singer, songwriter and record producer who goes by the stage name 'Post Malone' is now announced as an owner of Envy Gaming as Post purchased an undisclosed equity stake in the esports organisation.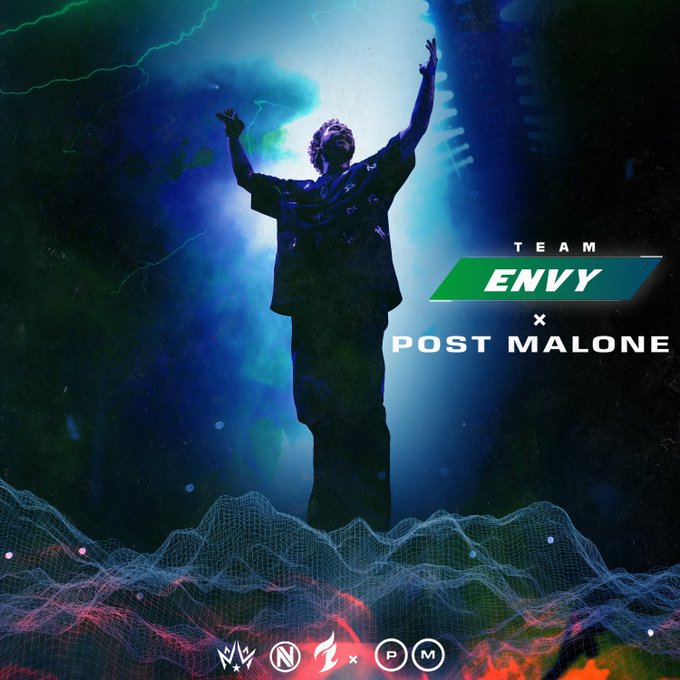 Image Credits: Envy
Welcome, @PostMalone! #TeamEnvy pic.twitter.com/DdaO2IltIH

— Envy (@Envy) August 28, 2020
Austin is North Texas-based and apparently, that's where Envy primarily operates as well, also, he's been looking for another shot into the esports industry and coincidentally this opportunity arose for him just at the right time.
"I grew up in Texas and I've been gaming my whole life, so this just really felt right," Post Malone said. "I have always wanted to be a part of bringing gaming into the professional sports world so to be involved with what Envy is doing in my hometown feels like such a perfect fit."
Post Malone has had a noticeable presence in the gaming scene. Not long ago, Post partnered with HyperX to launch his own pair of gaming headsets. At times, he can also be caught streaming on his personal Twitch channel playing the popular battle royale title - PlayerUnknown's Battleground. Post Malone is now a partial owner of esports rosters such as Dallas Fuel from Overwatch League and Dallas Empire from Call of Duty League.
This partnership wasn't a quick affair but was mended over time as mentioned by Mike Rufail, owner & chief gaming officer of Envy. He and Post Malone have been keeping in touch with each other since the last year.
"I first met Post at Posty Fest in Arlington last November," Rufail added. "We had a very real chat about his love for video games. He's a genuine gamer who brings a lot of effort and personality into everything he does. I couldn't be happier to have him invest and build with us."
The famous American personality and his love for games have made him make moves in the esports scene and certainly is getting the gaming scenario into the limelight in a good way.